Innovative Capital Solutions
Beedie Capital is a multi-strategy direct investment platform that manages the alternative investments and assets for Beedie, one of the most successful industrial and residential development companies in Canada.
We have a flexible, evergreen structure, and apply a highly agnostic approach to the duration, structure and size of our investments. Our mandate gives us latitude to provide our partners time to deliver on their strategic plans, funding in the right structure to optimize cost of capital and shareholder return, and balance sheet capacity to grow our invested capital alongside the enterprise value of our investments.

Single-Source Capital
We deploy our own balance sheet capital in deals ranging from $10M to $50M per transaction, with the ability to go beyond with select partners.

Adaptable Structures
We invest throughout the capital structure. Whether it's debt, equity, or hybrid instruments, we tailor our structures to optimize outcomes.

Duration Agnostic
Our timelines are flexible, from short term investments to long term partnerships. We can adjust our duration to meet the needs of our partners.

Experienced Professionals
Our team of dedicated investment professionals is exclusively focused on identifying and nurturing partnerships where we can deliver value through our capital solutions.

Dedicated and Responsive Investor
All decisions are made in-house without any external consent or approvals required, creating efficiency and flexibility for our partners.

Strategic Advisors
We contribute more than capital, unlocking value through our relationships, networks and strategic guidance.
At Beedie, philanthropy is a core pillar to our business. The Beedie Foundation, chaired by Ryan Beedie, has donated over $100 Million to both local and global endeavors.
More recently, Beedie launched Beedie Luminaries, a $50 Million commitment to provide scholarships to promising British Colombia students facing financial adversity who have the academic readiness, grit, desire, and potential to create a positive change in their lives and the lives of others.
Beedie Capital periodically provides investment management services to Beedie's philanthropic entities.

Visit Website
Ryan Beedie - President of Beedie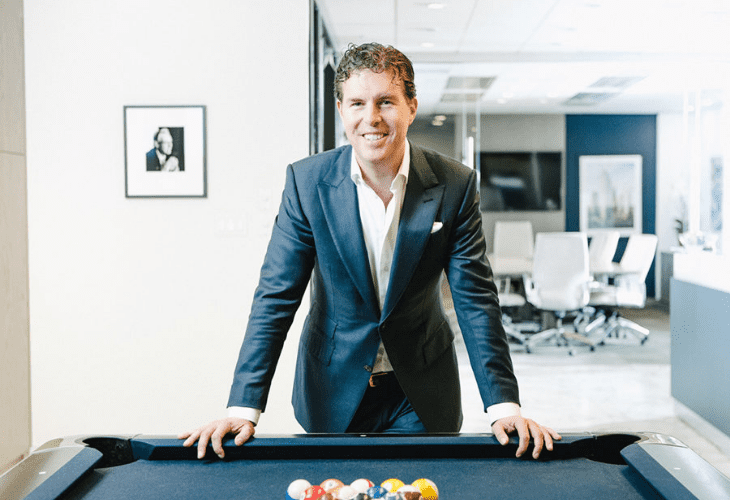 Ryan Beedie oversees one of the most successful industrial and residential property development companies in Western Canada. Born and raised in Burnaby, BC, Ryan's passion for real estate was ignited early on, learning about the family business at the dinner table from his father Keith, who founded the company in 1954. Ryan joined the company in 1993 and became President in 2001. By 2022, the company had diversified activities while exemplifying its community-driven principle, Built For Good.
"We chose Beedie because they are true partners. They understand what it takes to operate and grow a business and provide the flexible capital and structure to do that."
Jordan Gnat
CEO - Playmaker
"My experience working with the team at Beedie Capital has been extremely positive.  They took the time to understand our business strategy and worked with us to structure a flexible growth financing package that allowed us to focus on execution.  Their approach and flexibility stood out throughout the financing process and they have been excellent partners and investors in Act-On."
Kate Johnson
CEO - Act-On Software
"Every successful company goes through many inflection points to reach its growth potential. Partnering with the right type of investor at the right time is key to achieving that potential. Beedie is distinctly different from most. They came through on top after a comprehensive process for many reasons. Their exceptional knowledge of the industry, global assets, operations and how to partner with management to provide tailored capital solutions really set them apart as strategic partner."
Sebastian Pare
CEO - VIQ Solutions